Veterinarians
Dr. Tonks , DVM
Dr. Tonks leads an experienced and talented team ready to care for all of your cat and dog's needs. Compassion for animals led Dr. Tonks to Auburn University's College of Veterinary Medicine. Upon graduation she began postdoctoral studies at some of the nation's best veterinary programs including the University of Missouri and University of Florida.
Many years of hard work laid the foundation for Dr. Tonk's ability to effectively diagnose and treat both common and difficult cases. Her furry family currently consists of Zoe and Lil' Kat. Zoe is a 17 year old Yorkshire mix and Lil' Kat is a foster failure.
Dr. Berelsman , DVM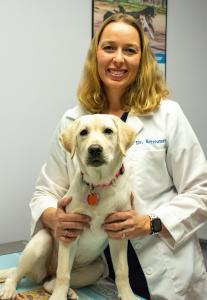 Dr. Berelsman has always loved animals and knew she wanted to be a veterinarian from a very young age. She attended the University of Central Florida for her undergraduate studies and graduated from the University of Florida's College of Veterinary Medicine. Her professional interests include soft tissue surgery and dentistry. She is also Fear Free Certified, a veterinary education program that is designed to help reduce fear, anxiety, and stress for our patients at home and in our clinic.
Outside of work, Dr. Berelsman enjoys spending time with her family, which includes her husband, two daughters, an active labrador, Lexi, and a friendly cat, Luna.
Support Staff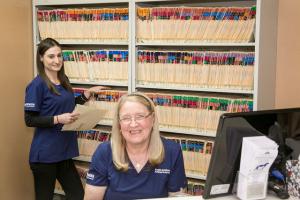 South Seminole Animal Hospital has been a leading veterinary practice in the greater Orlando area for almost 50 years. This success is due in great part to our experienced and capable staff.
Friendly and helpful receptionists will assist you to make an appointment and greet you and your pet upon arrival. Once in the exam room, one of our experienced veterinary technicians will gather initial information about your pet. As the doctor examines your cat or dog the veterinary technician will be there to assist.
Our team's dedication and attention to detail will ensure your loved one enjoys their visit and is well cared for.